For Asian American and Pacific Islander Heritage month, we're sharing articles by and about Asian American Buddhists from our archives. This week, we're exploring how Asian American histories intersect with Buddhist and U.S. histories.
This week, we explore how Asian American histories intersect with Buddhist and U.S. histories. In the following five articles, we find that Asian American Buddhists' long presence in North America is marked by fusion and community-building as well as exclusion and violence.
Vishnu Sridharan discusses the history of Buddhism's relationship with other South Asian spiritual traditions. Unpacking the "perpetual foreigner" stereotype, Funie Hsu urges us to remember Asian American contributions to Buddhism in America.
Following four generations of one Japanese American family, Lindsay Kyte reveals the long history of the Buddhist Churches of America. Based on interviews with over two dozen senior teachers, Derek Pyle gives us an overview of Theravada communities in the U.S., including Burmese, Sri Lankan, Cambodian, and Thai communities.
We end with selections from speakers at "May We Gather: A National Buddhist Memorial Ceremony for Asian American Ancestors," organized by Funie Hsu, Chenxing Han, and Duncan Ryuken Williams. Marking the forty-ninth day after the 2021 Atlanta shootings in which six Asian American women were murdered, May We Gather also honored our forerunners lost to racial violence in the U.S., acknowledging that past histories of racial violence echo into our present.
As you read these five articles, consider: What did you know about these histories and communities? What surprised you? What do you want to explore further? What Asian American communities have influenced your practice? How can knowing their histories enhance your understandings of Buddhism? How do you connect with your predecessors, known and unknown, who have impacted your history and practice in countless ways?
-Mihiri Tillakaratne, Associate Editor
Vishnu Sridharan points out a blind spot in Western Buddhism — South Asia is exoticized, while Buddhism's origins in South Asian culture are ignored.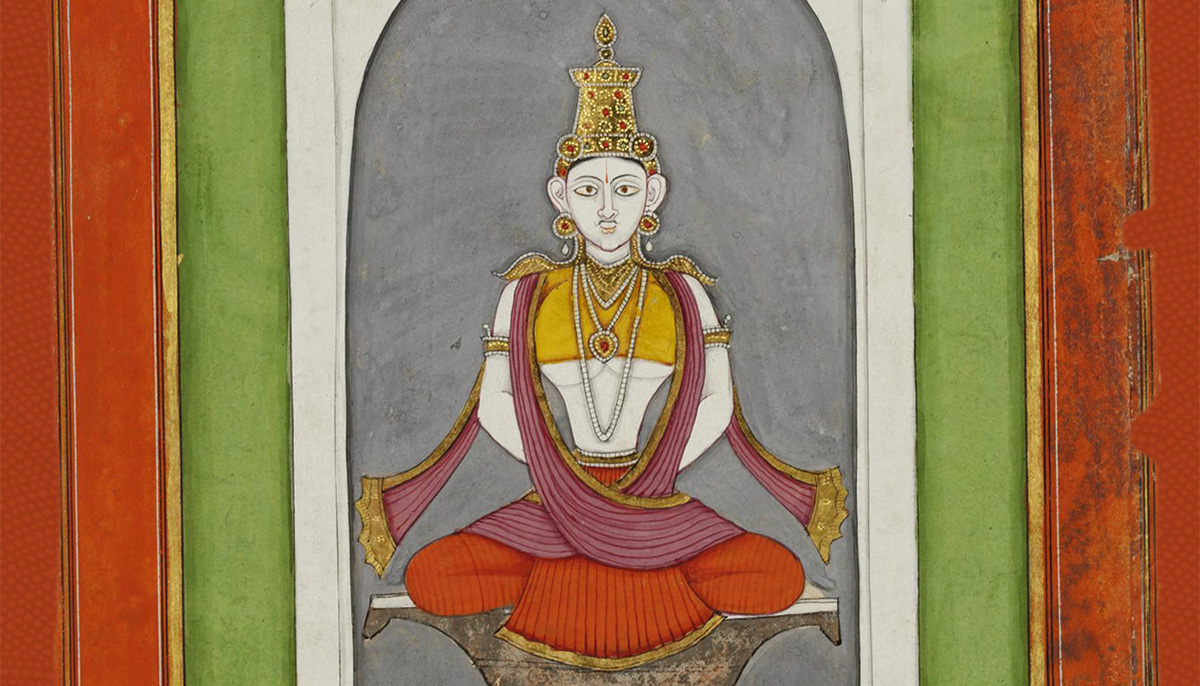 Growing up, I perceived a close affinity between Hinduism—the religion of my ancestors—and Buddhism. Not only were both traditions rooted deeply in the soil of South Asia, but I had always been taught that the Buddha was the ninth avatar of Vishnu, the traditional Hindu preserver and protector of the universe (as well as my namesake). Given this, engaging with Buddhism felt like a natural part of my spiritual journey. Once I began participating in Western Buddhist circles, though, I encountered a mix of fetishization and hostility toward Buddhism's South Asian roots that led me to wonder whether I was misunderstanding Buddhism, or whether the Western Buddhists I was practicing with were misunderstanding me.
Funie Hsu says it's time we recognize the contributions of Asian American Buddhists and address the racism and cultural appropriation that marginalizes their ongoing role in transmitting the dharma in the West.

Somewhere in the soil of California's Central Valley lies buried treasure. Scholar and Soto Zen priest Duncan Ryuken Williams tells the story of ten-year-old Masumi Kimura and her family. Like many other Japanese American families living in California before World War II, the Kimuras were farmers, tilling soil and developing irrigation systems for land that had long been dismissed as inarable by white Americans. They were also Buddhist, part of the earliest organized Buddhist community in America. Because of their ethnic and religious background, especially Mr. Kimura's leadership role at the local temple, the family was deemed suspect by the FBI following the bombing of Pearl Harbor.
Lindsay Kyte traces the history of the Buddhist Churches of America — and the Japanese immigrant experience in America — through four generations of one family.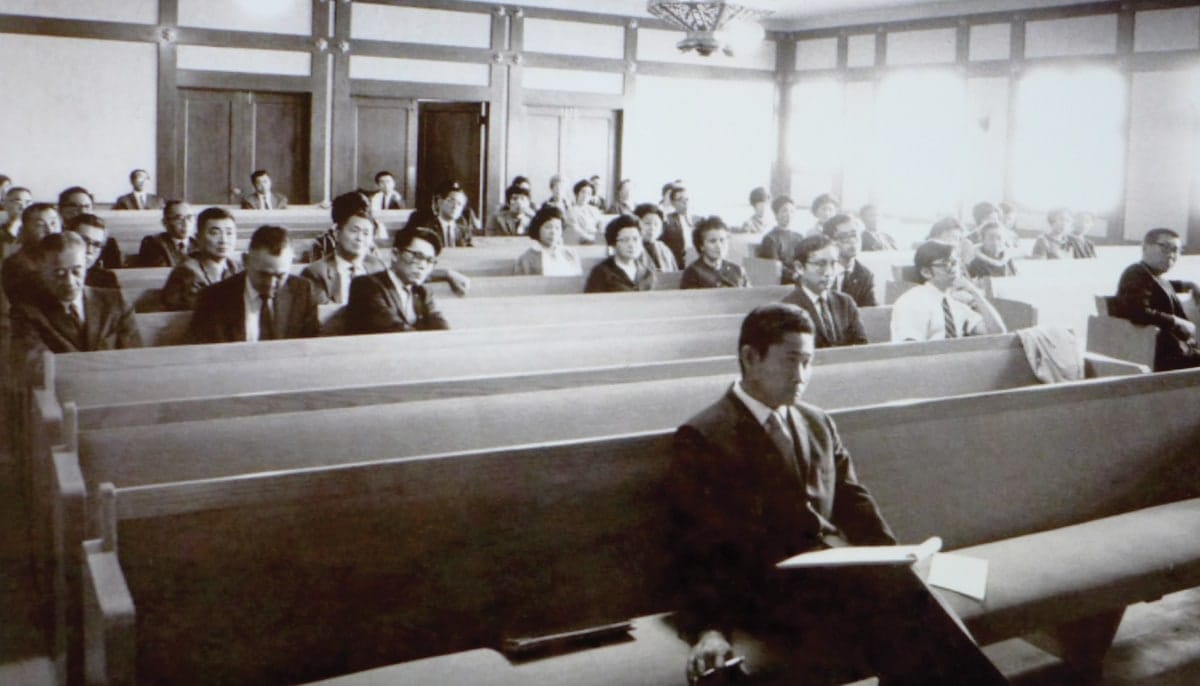 When Akiko Rogers sat down for our interview at the Jodo Shinshu Center in Berkeley, California, she placed a packet of tissues on the table between us. I thought maybe she had a cold. But Rogers knew she was about to tell a story that would bring her, and me, to tears.
Akiko Rogers knows what it feels like not to belong. Growing up in Cerritos, California, as a mixed white Japanese American, she didn't feel like she fit in anywhere. Like so many young people, she turned away from the beliefs that had guided her family for generations. Little did she know that years later, she would find the sense of belonging she sought in her home temple of the Buddhist Churches of America.
The oldest lineage of Buddhism, Theravada is known for sharing the earliest recorded teachings of the Buddha. Building on this ancient lineage, Theravada today is innovative and diverse. Derek Pyle reports on the tapestry of communities that make up American Theravada.
In the United States, there is a rich and varied range of Theravada teachers, practices, and communities. There are hundreds of Theravadin temples, monasteries, centers, and communities.
To better understand the landscape of American Buddhism, I interviewed more than two dozen senior Theravada teachers in the US. I wanted to draw a more comprehensive map of American Theravada, but I likely omit many important teachers and communities. I hope others will pick up where I leave off.
A number of Buddhists united against anti-Asian violence and racism on May 4 at "May We Gather: A National Buddhist Memorial Ceremony for Asian American Ancestors." Read a selection of wisdom shared by Buddhist leaders at the ceremony.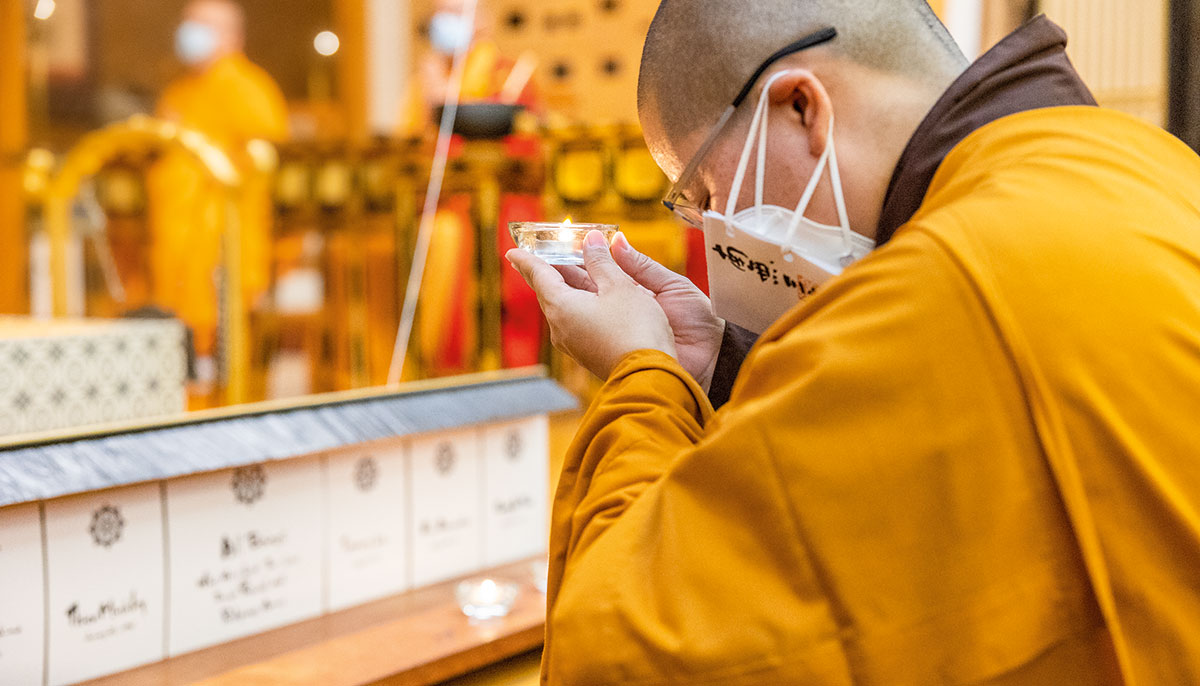 On May 4, Higashi Honganji Buddhist Temple in Los Angeles's Little Tokyo hosted May We Gather: A National Buddhist Memorial Ceremony for Asian American Ancestors.
The event, livestreamed to an audience of tens of thousands, marked the forty-ninth day after the shootings in Atlanta in which six Asian American women were murdered: Tan Xiaojie, Feng Daoyeu, Hyun Jung Grant, Soon Chung Park, Kim Suncha, and Yong Ae Yue.
Clergy representing the Fo Guang Shan, Jodo Shinshu, Nichiren, Zen, Theravada, Thien, Tibetan, and other Buddhist traditions chanted sacred texts, offered dharma teachings, and reflected on the long history—and terrible present—of racialized violence suffered by Asian Americans.