For Asian American and Pacific Islander Heritage month, we're sharing articles by and about Asian American Buddhists from our archives. This week, we're exploring stories by and about queer Asian American Buddhists.
This week, just as Asian American and Pacific Islander Heritage Month ends on Wednesday May 31, LGBT Pride month begins on Thursday, June 1. For this last week of AAPI month, we explore stories by and about queer Asian American Buddhists.
In the following six articles, Minat Harjawala discusses the relationship between the queer eye and the dharma eye, and Marissa Wong reveals the experiences of a Gen Z queer Asian American Buddhist. In an interview, teacher Larry Yang, discusses the significance of being chosen as the Grand Marshall of the 2016 San Francisco Pride parade, while actor George Takei reflects on his journey as a gay Japanese American Buddhist. Our final two articles examine how to advocate for queer people in our lives, with Judy Yushin Nakatomi revealing how she supports her queer children, while Reverend Kiyonobu Joshin Kuwahara shares the importance of actively creating spaces that are welcoming and safe for queer Buddhists.
As you read these articles, reflect on the following:  If you identify as queer, how does your queerness influence your Buddhist practice and ideology? Whether or not you identify as queer, how have you supported the queer people in your lives? The queer Buddhists in your lives? How have you, and how can you, actively welcome and support queer people in your Buddhist communities? How can you encourage your Buddhist spaces and institutions to support queer people in your communities?
-Mihiri Tillakaratne, Associate Editor, Lion's Roar
The queer eye sees what it's not supposed to, writes Minal Hajratwala. Likewise, the Dhammapada tells us that the wise see with the inner eye.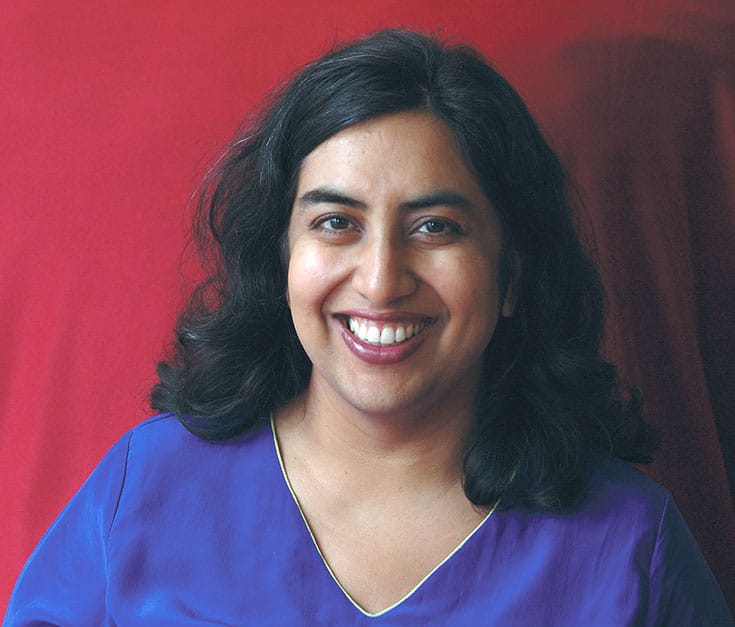 The queer eye sees what it's not supposed to: alluring curve of hip or neck on the wrong type of body, band of colored light in a thundercloud, rain bowing like a bodhisattva's back.
Likewise, the Dhammapada tells us that the wise see with the inner eye. This secret eye is how we grasp the wheel of dharma, which turns and turns despite whatever sensation we might have of being stuck. (Say, in the closet.)
Marissa Wong reflects on her experiences with alienation and community as a queer Asian American Buddhist.

Growing up both Japanese and Chinese, I often felt alienated because I grew up in a majority white town. I also sometimes felt like I was on the outside of my sangha looking in because I didn't completely fit in there, either. I was raised in the Japanese Jodo Shinshu, or Shin, school of Buddhism and grew up attending the Sacramento Betsuin, where most of the temple members were full Japanese. I felt like I wasn't as "authentically" Shin Buddhist because of my multicultural identity and because my Chinese family is Catholic. I didn't have many opportunities to become friends with people of the same age outside of Dharma school because I didn't live in Sacramento. The other kids my age attended the same schools and were all on the temple basketball team, so I often felt excluded.
The actor, author, and undisputed King of Social Media reflects on his fascinating personal history: his childhood and his family's internment during World War II, his life as a gay man and activist, how far we've all come, and why we must press on together.
I was born to a Buddhist family — my father was Zen and my mother was Shin, and both were rather casual about it. Before Internment all I remember of Buddhist temples are the funerals and the weddings.
Then the Internment came. It was a very chaotic time. I don't remember much religion except that my mother had created a tiny altar in our little barrack room.
In 2016, Larry Yang was chosen as the San Francisco Pride Parade's Community Grand Marshal.

What is the significance of a mindfulness and meditation teacher being elected Community Grand Marshal of the San Francisco Pride Parade?
"I sense that this might be an indication of the interest and the relevance for the Buddha's teachings in this contemporary time. I also am feeling the creativity and the vision of the LGBTIQ communities to lead the rest of the culture — as it has so many times, in so many human endeavors, from fine art to literature to social justice — toward something that potentially is transformative for us all — the Dharma. And lastly, it is an indication that the Dharma is capable of crossing cultural lines and boundaries. Who would have thought in the Buddha's time that a queer dharma teacher would have such a role?"
Judy Yushin Nakatomi reflects on the evolutionary ride of caring and learning, and protecting that is mothering.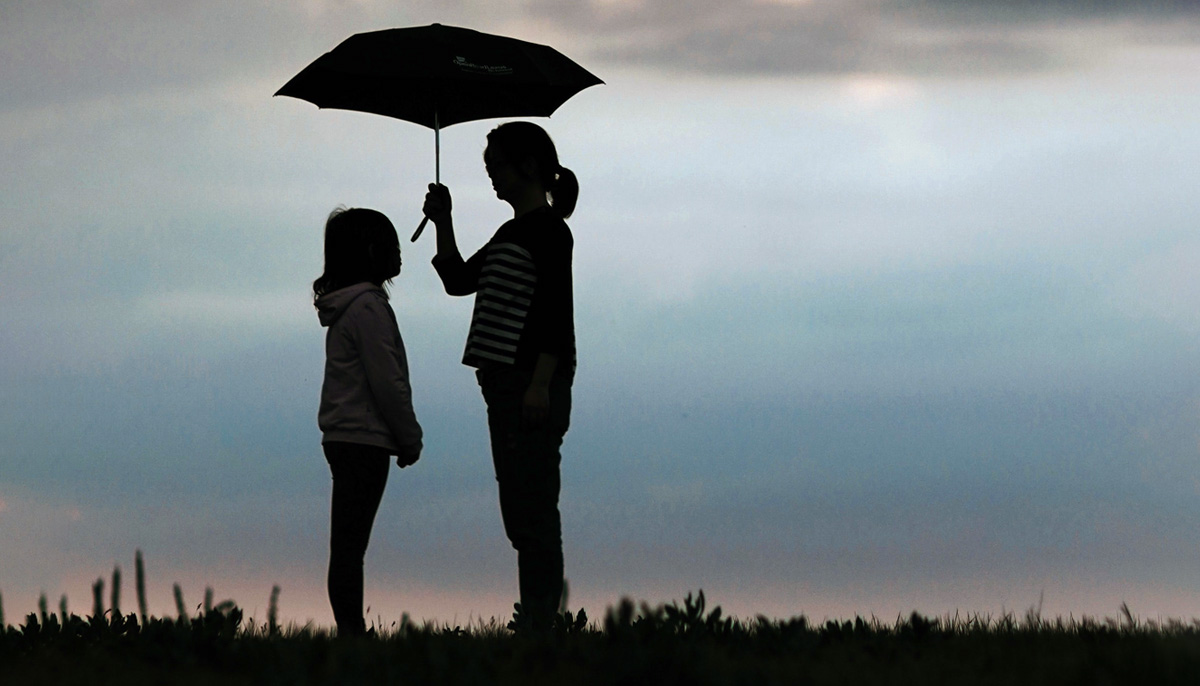 On the evolutionary journey of mothering, I'm practicing imperfectly. As the proud mother of two adult kids, ages 31 and 27 who are multi-ethnic, transfemme and queer, my journey of motherhood has not been a linear one. Both of my children came out separately in their twenties, which didn't take me by complete surprise. Since they were young, I've had an inner knowing they were each on their own journey, and that their paths could take many directions.
Looking back, their interests and choices were more fluid than fixed by any set of "rules" presented to them, which wasn't always met with approval and acceptance from adults in their lives. Both of my children didn't align with gender norms or rules in school in their social behavior, choice of activities, hobbies, or friends.
When reverend Kiyonobu Joshin Kuwahara asked himself that question, he wasn't sure of the answer. So he decided to find out.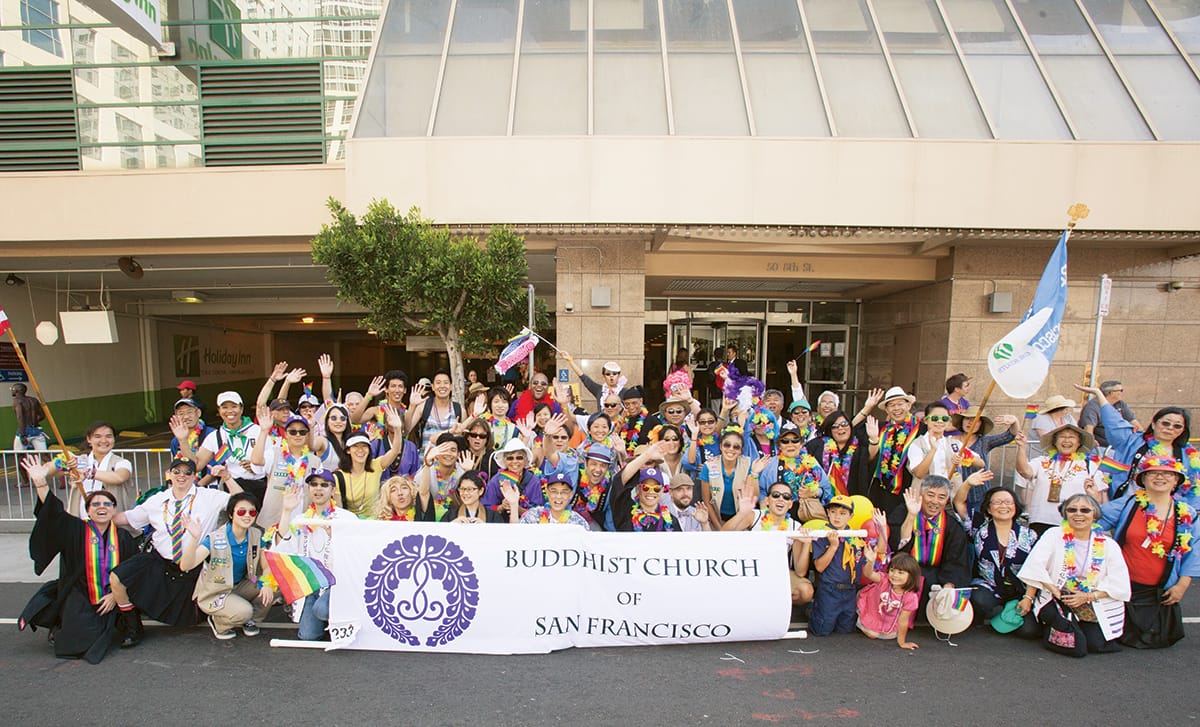 One of the most memorable events of my life was attending the Buddhist Teachers' Council at the Garrison Institute in New York during the summer of 2011. I am deeply grateful to have had the opportunity to meet so many inspiring teachers from different traditions and to have gained such wonderful insight through group discussions and one-on-one conversations.
A recurring theme of the council was safety— specifically, that a sangha should be a safe place for everyone, especially for those who have experienced exclusion or discrimination.