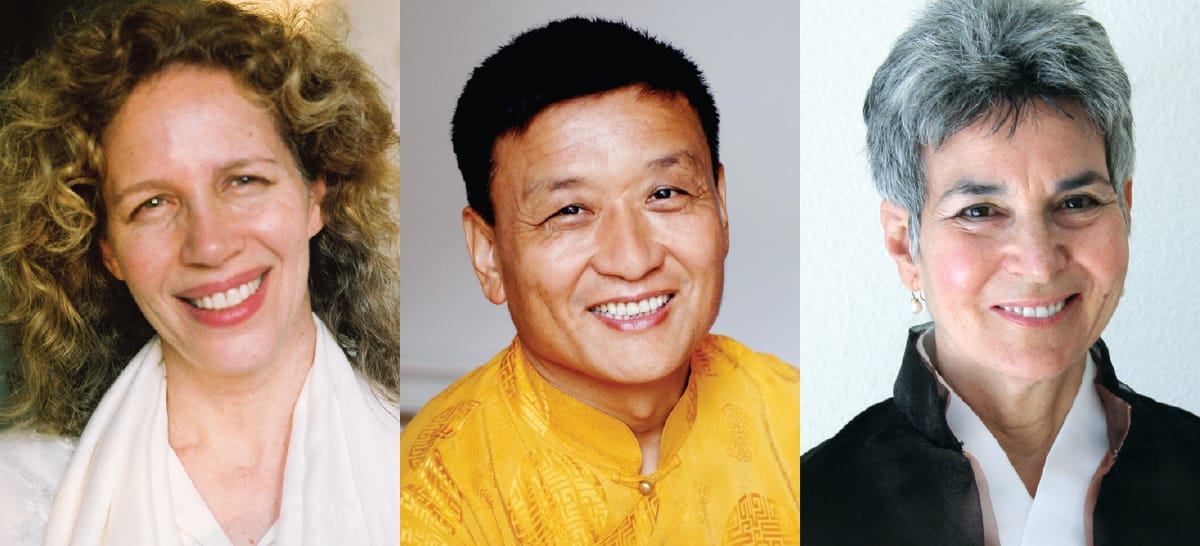 Question: I've been a Buddhist practitioner for many decades, and for the past several years I've been dealing with a lot of doubt regarding my practice, my sangha, and even my teacher. There's been a falling out in my sangha and some of my friends have left, in part because they have lost confidence in our teacher. I want to believe in my teacher, my sangha, and my path, but I can't overcome the doubt. I feel stuck. How do I deal with this?
Narayan Helen Liebenson: It's difficult to answer your question because I don't know the reasons for the falling out in your sangha, but I will try. My experience is that when doubt arises about a teacher and a sangha, it cuts deeply because of the immense value we place in the dharma. This can easily affect our practice. The challenge is to not see this difficulty and your practice as separate, but rather as one and the same.
The Buddha's final instructions were to be a lamp unto oneself. This situation, as difficult as it sounds, may be a needed nudge, inviting you to look within.
Tenzin Wangyal Rinpoche: In the Tibetan Bön Buddhist tradition we have a guru yoga prayer with the final line: "Grant your blessings so that I may recognize my own true nature as buddha." This means the purpose of dharma practice is to discover and know yourself as buddha. The purpose of the teacher is to provide instruction to guide the student from suffering—the perceptions and actions that arise from the failure to recognize one's true nature—to the recognition of one's inherent buddhanature. To recognize the nature of mind and have confidence and trust in that recognition is both the goal and the path. Once you have a glimpse of this experience, it is important to increase familiarity and trust in it through the practice of meditation. As you gain confidence, there is less chance that you will project your needs onto others, the way children do with their parents. Meditation is a path where you connect with your inherent wisdom and therefore do not become dependent upon someone outside yourself.
When we are disappointed, this is an excellent opportunity to examine one's experience by turning one's attention inward and looking directly at the one who is disturbed.
Grace Schireson: Since you have been a practitioner for several decades, you most likely have already weathered many storms, so I imagine this one is somehow more troubling. It doesn't sound like you doubt practice itself, but that you're caught between your teacher and the friends who have lost confidence in him or her, and you're wondering who to believe and what to do.
Strengthening your equanimity through practice is like finding your balance on a ship rocking in a stormy sea.
---