Question: I consider it a bodhisattva practice to make my family and my job my top priorities. But ego makes me feel angry about sacrificing myself, instead of feeling good about being generous. I think I would feel lots of guilt if I didn't behave in a way that helped others—especially my loved ones—feel happy. So am I practicing guilt or generosity?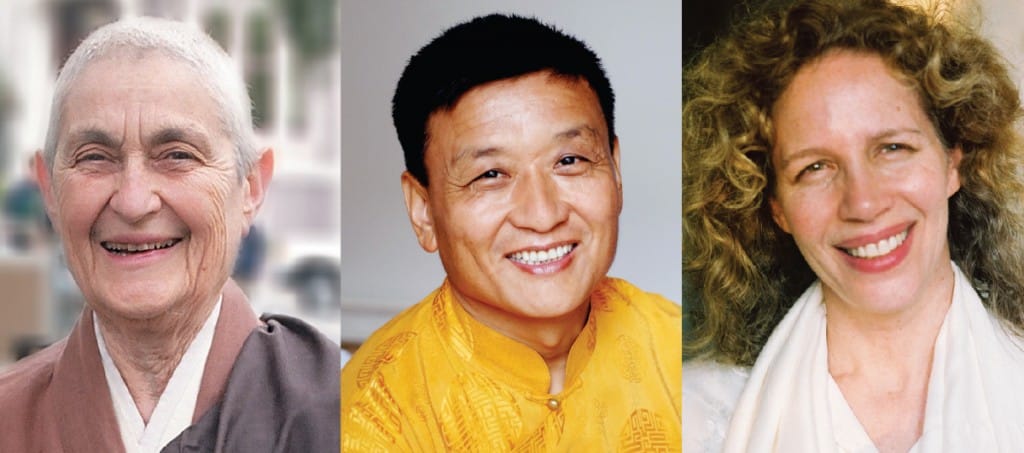 Zenkei Blanche Hartman: It is very hard for me to answer your question in the abstract. Perhaps you have an exceptionally difficult and demanding family situation with an undue amount of responsibility resting on your shoulders. Or you might be trying to live up to an unrealistic ideal or saintly model of a bodhisattva. Or you might just have a habit of guilt-tripping yourself.
Tenzin Wangyal Rinpoche: It is important to start where you are and not where you think you should be. Where you are is not feeling generous in doing for others, but feeling obligated and angry.
Narayan Helen Liebenson: It sounds as if your ideal of making your family and job into a bodhisattva practice may be colliding with the reality of life as it is. Although having these ideas is lovely, it may be more honest and fruitful to simply acknowledge how you actually feel instead of placing so much emphasis on how you think you should feel. The resentment you are experiencing needs to be held with compassion; otherwise it can accumulate and explode into unwise action.