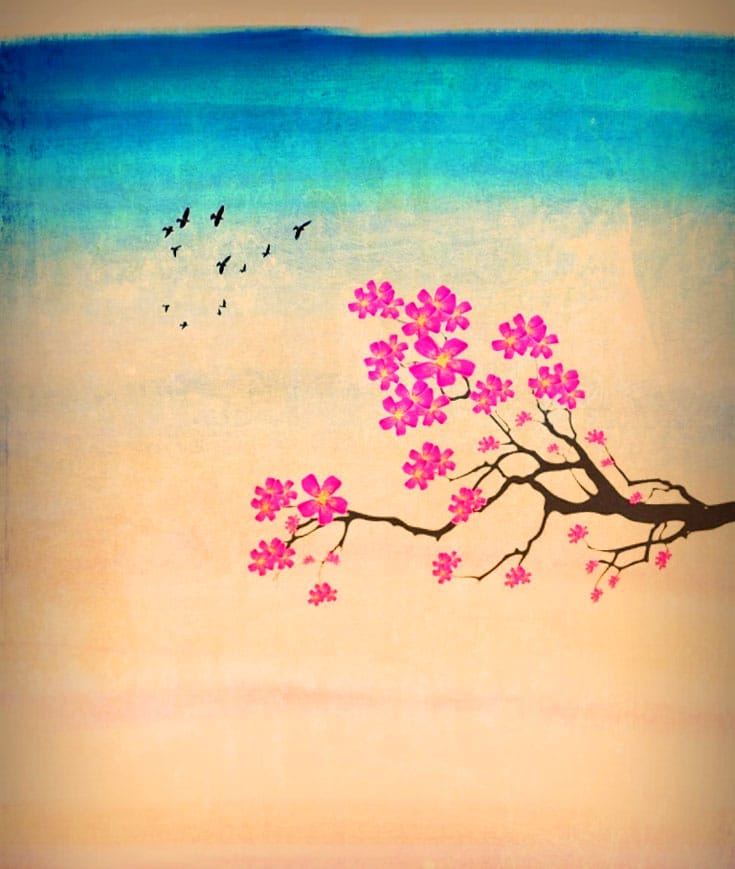 Illustration by
Andy B
.
Only when we recognize our connectedness to the earth, says Thich Nhat Hanh, can real change begin.
We can all experience a feeling of deep admiration and love when we see the great harmony, elegance, and beauty of the earth. A simple branch of cherry blossom, the shell of a snail, or the wing of a bat—all bear witness to the earth's masterful creativity. Every advance in our scientific understanding deepens our admiration and love for this wondrous planet.
When we can truly see and understand the earth, love is born in our hearts. We feel connected. That is the meaning of love: to be at one. Only when we've fallen back in love with the earth will our actions spring from reverence and the insight of our interconnectedness.
Yet many of us have become alienated from the earth. We are lost, isolated, and lonely. We work too hard, our lives are too busy, and we are restless and distracted, losing ourselves in consumption. But the earth is always there for us, offering us everything we need for our nourishment and healing: the miraculous grain of corn, the refreshing stream, the fragrant forest, the majestic snow-capped mountain peak, and the joyful birdsong at dawn.
We need to consume in a way that keeps our compassion alive. Yet many of us consume in a way that is violent. Forests are cut down to raise cattle for beef or to grow grain for liquor while millions in the world are dying of starvation.
Reducing the amount of meat we eat and alcohol we consume by 50 percent is a true act of love for ourselves, for the earth, and for one another. Eating with compassion can already help transform the situation our planet is facing and restore balance.
There's a revolution that needs to happen and it starts from inside each one of us. We need to wake up and fall in love with the earth.
From "Mindfulness Bell," Autumn 2014
THANK YOU FOR READING LION'S ROAR. CAN WE ASK FOR YOUR HELP?
At Lion's Roar, our mission is to communicate Buddhist wisdom in today's world. The connections we share with you — our readers — are what drive us to fulfill this mission.

Today, we're asking you to make a further connection with Lion's Roar. Can you help us with a donation today?
As an independent nonprofit committed to sharing Buddhist wisdom in all its diversity and breadth, Lion's Roar depends on the support of readers like you. If you have felt the benefit of Buddhist practice and wisdom in your own life, please support our work so that many others can benefit, too.

Please donate today — your support makes all the difference.

Lion's Roar is a registered charity in the US and Canada. All US & Canadian donations are tax deductible to the full extent allowed by law.