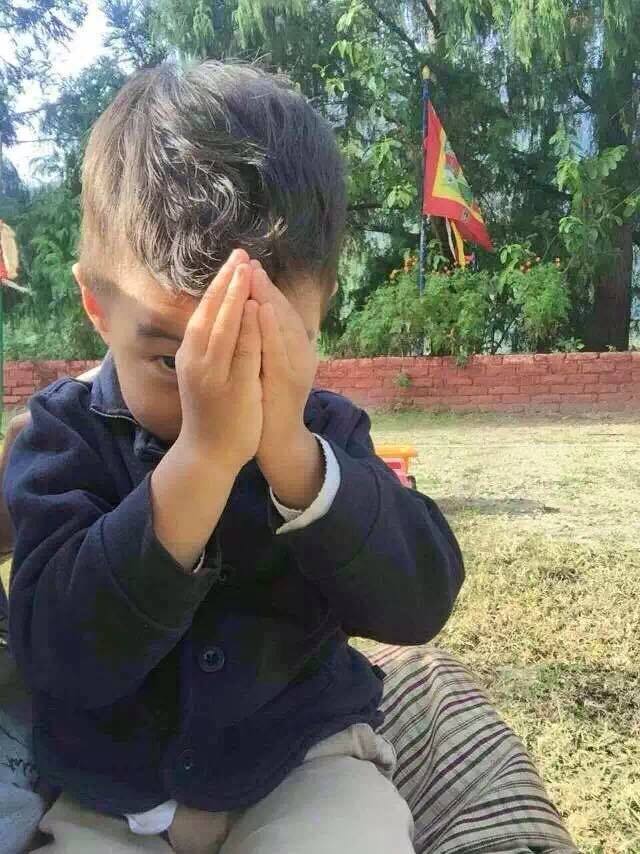 Source Thegchog Kunzang Chodron Nunnery Facebook page
A young boy in Bhutan has been officially recognized as the reincarnation of Thinley Norbu Rinpoche (1931-2011), an important teacher in the Nyingma lineage of Tibetan Buddhism and the eldest son of Dudjom Rinpoche, the former head of the Nyingma school. Sey Rinpoche (Dungse Gyanata Rinpoche) was confirmed on the auspicious day of the full moon by HH Dodrupchen Rinpoche.
Thinley Norbu Rinpoche was born in Tibet and died at age 80 in the United States on 26 December 2011. He was the father of Dzongsar Jamyang Khyentse Rinpoche and Dungse Garab Rinpoche. Thinley Norbu Rinpoche was considered to be an emanation of the 14th-century Nyingma master Longchenpa, who had been especially important in the transmission and development of the Dzogchen teachings.
Lion's Roar has shared reminiscences from one of his translators, Sangye Khandro, thoughts from Traleg Rinpoche about Thinley Norbu Rinpoche as a role model, and memories from his student Samuel Bercholz, founder of Shambhala Publications. In 2012 Buddhadharma published a special tribute to Thinley Norbu Rinpoche, including a selection of teachings from Thinley Norbu Rinpoche's various books.
THANK YOU FOR READING LION'S ROAR. CAN WE ASK FOR YOUR HELP?
At Lion's Roar, our mission is to communicate Buddhist wisdom in today's world. The connections we share with you — our readers — are what drive us to fulfill this mission.

Today, we're asking you to make a further connection with Lion's Roar. Can you help us with a donation today?
As an independent nonprofit committed to sharing Buddhist wisdom in all its diversity and breadth, Lion's Roar depends on the support of readers like you. If you have felt the benefit of Buddhist practice and wisdom in your own life, please support our work so that many others can benefit, too.

Please donate today — your support makes all the difference.

Lion's Roar is a registered charity in the US and Canada. All US & Canadian donations are tax deductible to the full extent allowed by law.