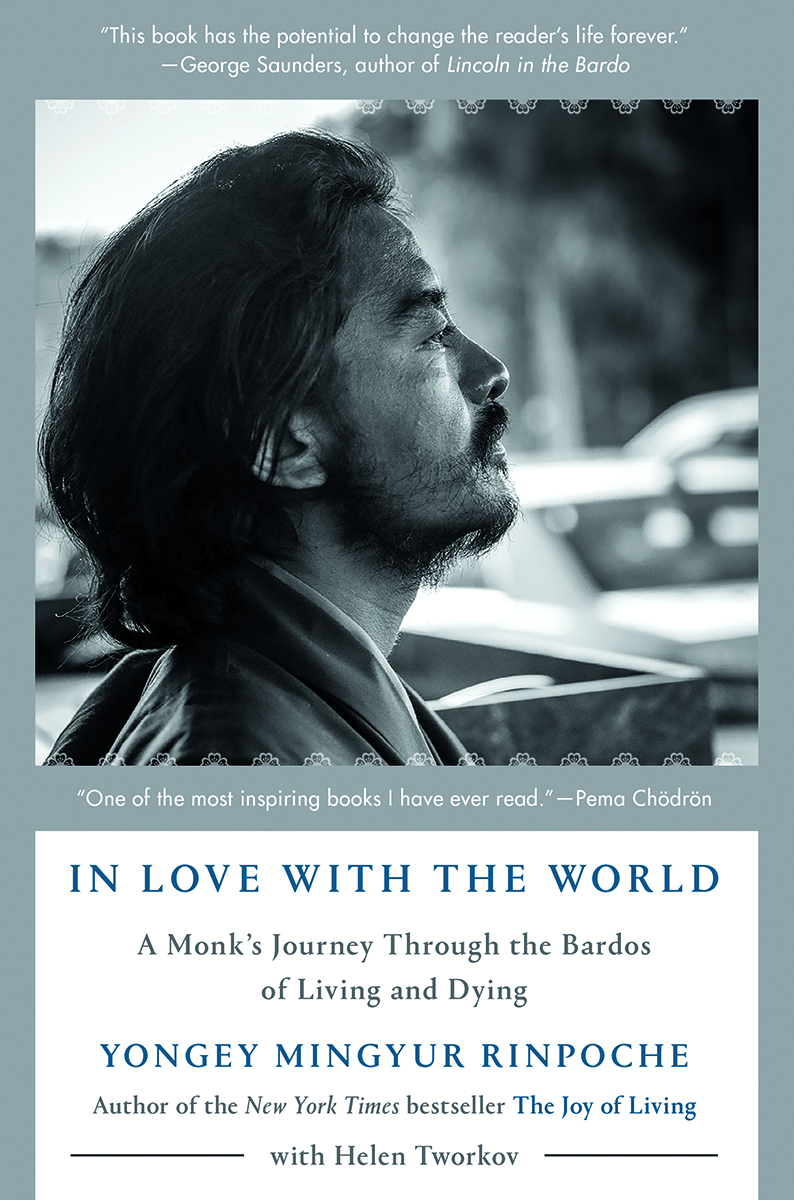 In Love with the World
A Monk's Journey Through the Bardos of Living and Dying
By Yongey Mingyur Rinpoche
Spiegel & Grau 2019; 288 pp., $27 (cloth)
As an honored lineage holder in the Tibetan tradition, Mingyur Rinpoche had, as he puts it, "the practical life skills of a lapdog." He'd never even cooked a meal or purchased a bus ticket. Then in 2011, he slipped through the gate of his monastery in Bodhgaya and—with little more than the clothes on his back—began to live entirely on his own as a wandering yogi, begging for food and sleeping outside. His family and students had no idea where he was and, he realized, he could have died without anyone knowing. Then he became gravely ill and death was suddenly a very real possibility. Ultimately, Mingyur Rinpoche was on what he calls his wandering retreat for more than four years, and when he came back, he shared his remarkable story in a piece for Lion's Roar. Now, in In Love with the World, he goes into even richer detail. Profound Buddhist teachings are gracefully woven into the exciting narrative.
THANK YOU FOR READING LION'S ROAR. CAN WE ASK FOR YOUR HELP?
At Lion's Roar, our mission is to communicate Buddhist wisdom in today's world. The connections we share with you — our readers — are what drive us to fulfill this mission.

Today, we're asking you to make a further connection with Lion's Roar. Can you help us with a donation today?
As an independent nonprofit committed to sharing Buddhist wisdom in all its diversity and breadth, Lion's Roar depends on the support of readers like you. If you have felt the benefit of Buddhist practice and wisdom in your own life, please support our work so that many others can benefit, too.

Please donate today — your support makes all the difference.

Lion's Roar is a registered charity in the US and Canada. All US & Canadian donations are tax deductible to the full extent allowed by law.