As part of our #MeditationHacks series, we share what to do with your eyes in meditation.
What should I do with my eyes when I meditate?
In some schools of Buddhism, you meditate with your eyes open and in others you keep them closed. If your eyes are open, what you do with them depends on the kind of meditation you're doing. Generally, you look downward and shorten your gaze when you're doing meditations to calm and concentrate the mind. You lift your eyes and expand your gaze when you're meditating on openness and the environment around you.
A good approach to calm abiding (shamatha) meditation is to look slightly downward, letting your gaze fall about six feet in front of you, keeping it in soft focus and relaxed, neither too tight nor too loose. You can also use your eyes to help with obstacles. When your mind is scattered, lower and shorten the gaze; when your mind is dull, raise your gaze and take in more space.
Save
Save
Save
Save
Save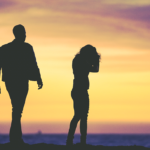 A new meditator's spouse disapproves of their newfound practice. Susan Piver, founder of The Open Heart Project, answers.